1-Stage 10" Whole House Water Filtration System by Aquaboon AB-WH10BB-1S10BB5M
You are covered by this unconditional money-back guarantee for a full 30 days from your date of purchase.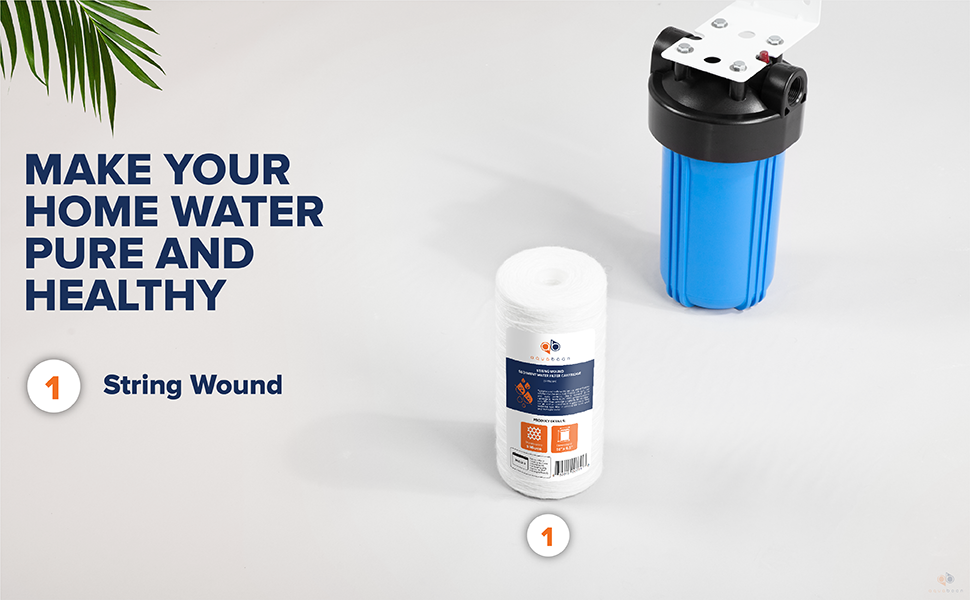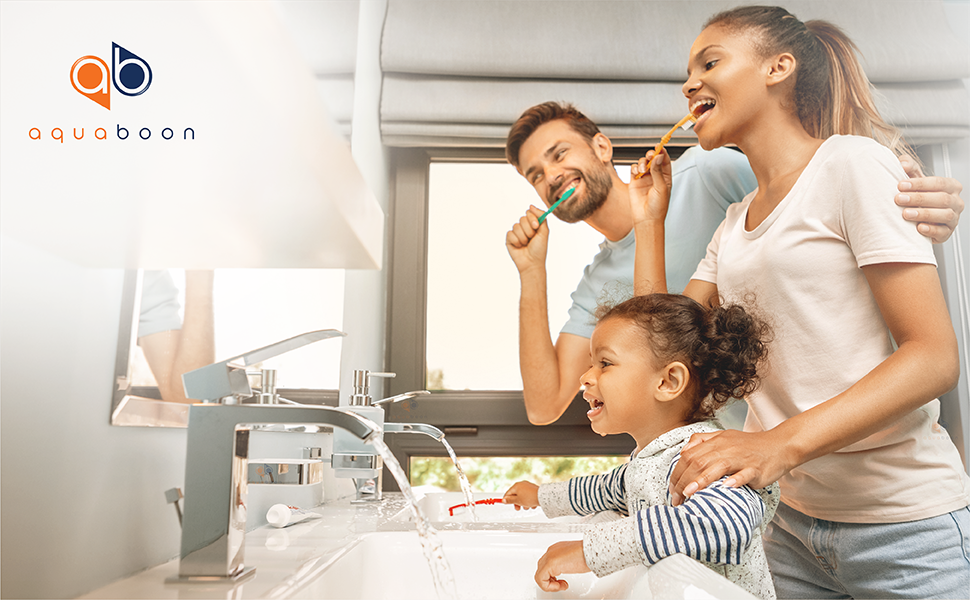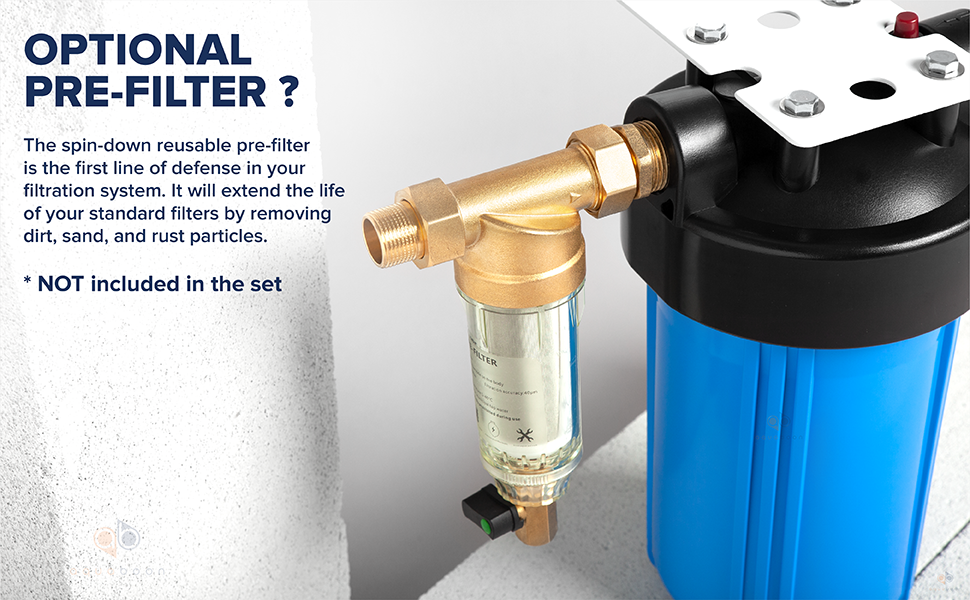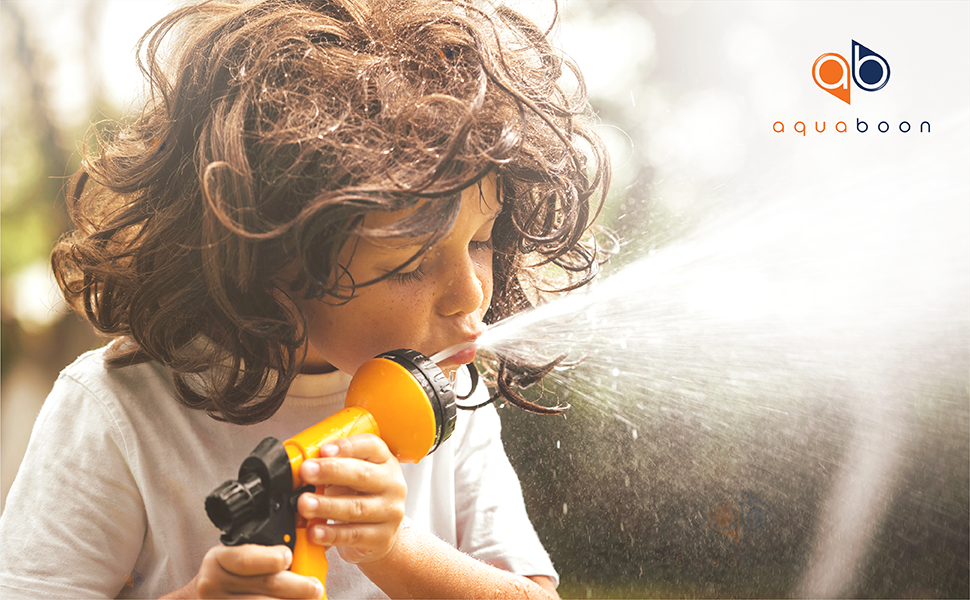 [STRING WOUND] The string with thermally bonded polypropylene microfibers is wrapped around on a solid cylindrical base to form a true sediment filter. Having a gradient density layers it doesn't only catch impurities while water moves from its surface to the core but manages to trap finer and finer particles thus influence the very performance. The string wound sediment filter 10 inch is also suitable for systems of other brands like Pentek, Culligan, American Plumber, OMNIFilter.
[QUALITY] You will be pleased with the Aquaboon water filter wound housing 5 micron as it is constructed of a high flow reinforced polypropylene and is perfectly sealed to withstand heavy pressures (up to 90 PSI), resist heat (up to 125°F). Be sure in its safety since it is approved by NSF to correspond all security requirements regarding its construction as well as its appliance in the food industry.
[PURPOSE] Remember that 1-stage string wound sediment water filter removes exclusively sediment (dirt, rust, debris, sand or silt). It is not appropriate for chemicals, heavy metals or volatile organic compounds. So, based on the functionality described above the wound whole house filter system can be used as a pre-filter, being installed before any other filtration unit including those which are in RO systems.
[COMPATIBLE SYSTEMS] American Plumber W10-PR, Watts W10FFPH1CBPR, Model-10-BC, Water Filters Depot (WFD) H-10BB-1PR, SimPure RSWHB001Z_S8, Ronaqua LEPAC10540, RA-2-124-10, Pentek 150237, 8452883395, 150469, 153029, BIG-CLEAR-LX-10, 7539917054, STANDARD-34-WPR-10, A48249, HFPP-1-WPR10, CWD-PENTEK-HFPP-PR10, 150068, OMNIFilter OB1-S-S06, WH5-S-S06, BF7-S-05, Geekpure BB-10T, EcoPure EPWO4, Culligan WH-HD200-C, BLUONICS BLBB20GAC, Pelican Water THD-BB10.
[COMPATIBLE CARTRIDGES] Water Filters Depot (WFD) WF-SW105-BB, Tier1 SWC-45-1005, SWC_45_1005, PUREPLUS 8541998370, Pentek WP5BB97P, 355217-43, WX5BB97P, OMNIFilter RS22-SS2-S06, KleenWater KW4510SW-Qty4-5M, KW4510SW(1)-5Micron, Filtertech G005P10BB, Culligan CW5-BBS, ClearChoice CCS027, CFS COMPLETE FILTRATION SERVICES EST.2006 CFS-427, CFS4big, 8541998813, CFSSF4.5X10/5, 45399083296.
OPTIONAL PRE-FILTER. The spin-down reusable pre-filter is the first line of defense in your filtration system. It will extend the life of your standard filters by removing dirt, sand, and rust particles. NOT included in the set.
|   | Standard |
| --- | --- |
| Dimensions | H 29 ¼" x L 23 ½" x D 8 ½" |
| Production Rate | 0.25 Gallons Per Second |
| Production Range | 40-80 PSI |
| Temperature Range | 40-100°F (38°C) |
| Weight | 63 lbs |
| Warranty | 1 Year Limited Warranty |
| Filters | Sediment, Granular Activated Carbon, Activated Carbon Block |