1-Stage 10" Whole House Water Filtration System by Aquaboon AB-WH10BB-1S10BB5M

You are covered by this unconditional money-back guarantee for a full 30 days from your date of purchase.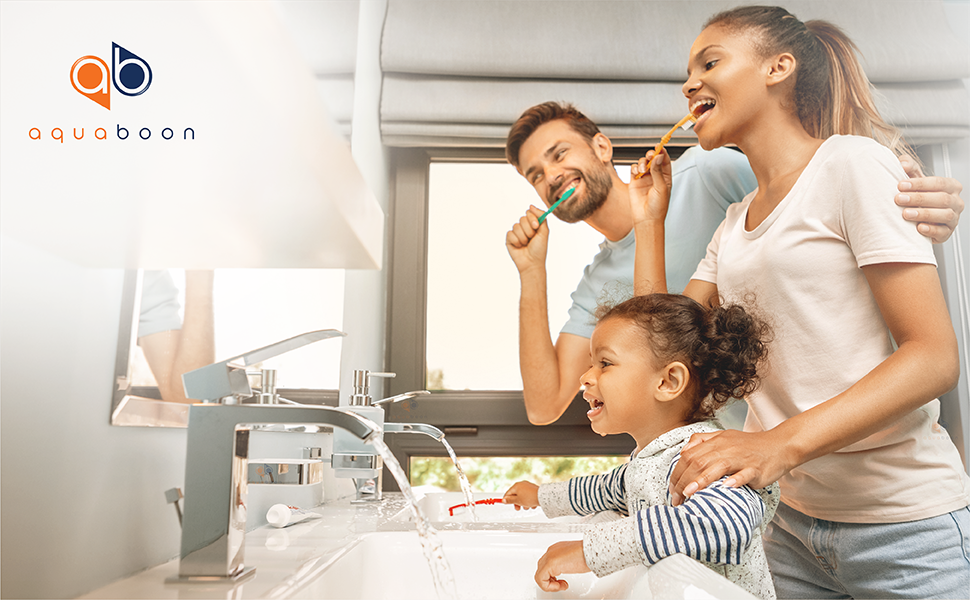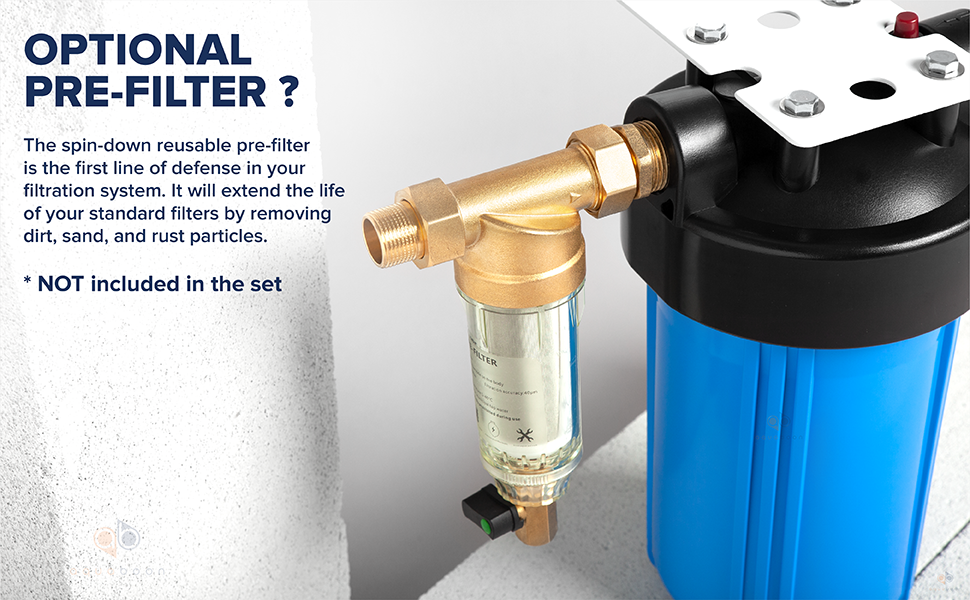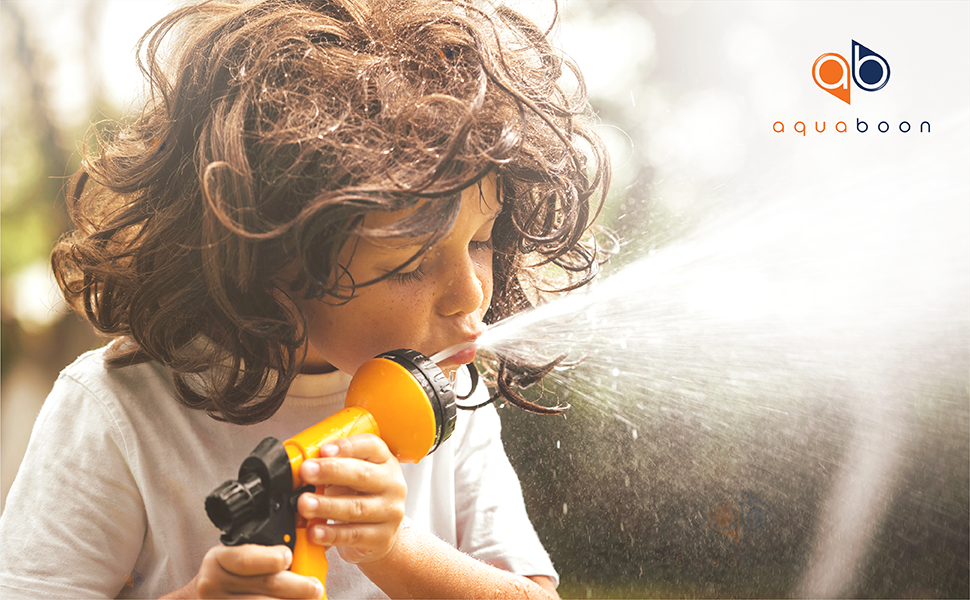 THIS FILTRATION SYSTEM INCLUDES
Sediment water filter.
SEDIMENT FILTRATION
This 1-PACK of 5 Micron Sediment Water Filter measures 10 inches x 4.5 inches and is designed to fit most 10-inch water filter housings. It's meticulously crafted from thermally bonded 100% Pure POLYPROPYLENE Microfibers. This whole-house sediment filter contains no binders, agents, solvents, antistatic materials, or wetting agents. With its 5 zones of filtration, it ensures quality water by effectively removing both large and fine particles like sand, dirt, silt, and rust particles. The cartridge has a lifespan of 4 - 6 months or 20,000 - 30,000 gallons, depending on water quality, and it should be replaced for consistently great-tasting water. Keep in mind that these whole-house sediment filter cartridges are specifically designed to remove suspended solids like sand, rust, silt, and dirt. They are not intended for filtering heavy metals, dissolved solids, or chemicals. Their porosity allows for high water flow without restricting water consumption, making them ideal for pre-filtration to protect subsequent filters from debris and extend their functionality.
HIGH-QUALITY SEDIMENT CARTRIDGE
The 4.5" x 10" sediment water filter offers 5-zone filtration. Its outer layers capture larger particles compared to the inner layers, resulting in improved water quality and an extended cartridge life (typically replaced every two to three times a year or every 10,000 gallons). This 10" big blue sediment filter with a 5-micron rating is constructed from 100% melt-blown pure polypropylene, free from binders, agents, solvents, antistatic materials, or wetting agents.
HOUSING
The 10-inch sediment water filter housing is constructed from durable polypropylene to withstand heavy pressures and high temperatures. The opaque sump is reinforced with the same material for chemical resistance, while the black cap is made of high-flow polypropylene for a secure hold. This 1-stage whole-house water filtration system is NSF approved and meets FDA standards. It's designed for whole houses with 1-inch plumbing to ensure high water flow.
COMPATIBLE SYSTEMS
Our sediment filter is compatible with various systems, including Watts W10FFPH1CBPR, TIER1 FH-10-45- SEDIMENT-KIT, Ronaqua 124-10-S-Set, TRTA001017, RA-124-10S-PP-10BB-5M, Pentek 150237, BIG-CLEAR-LX-10, 150469, 153029, Pelican Water THD-BB10, OMNIFilter OB1-S-S06, BF7-S-05, OKSLO LKDE2635, LiquaGen 718193886287, 718193886263, KleenWater A-KW4510BT(1inch)-KW810EC(3), Hydronix HF45- 10BLBK15, HYDRONIX-HF45-10BLBK15, Everpure EV979580, EcoPure EPWO4, DuPont WFHD13001B, Culligan WH-HD200-C, Aqua-Pure "AP801C, AP801-C", American Plumber W10-PR.
COMPATIBLE CARTRIDGES
Compatible cartridges include iSpring FP15B, Hydronix SDC-25-0505, SDC-45- 1001, SDC_45_1020_6_PACK, GOLDEN ICEPURE ICP-PP10BB-05-2 pack, AQUA CREST AQU-RFC-BBSA-1, AQU-AP810, 3M AquaPure 5618904, Ronaqua 3PP-10B, Pentek CWD-PENTEK-DGD-5005,new+5, DGD 5005, DGD-2501, 155355-43, KleenWater KW101(1)-KW4510G(3), KW810EC, RGAP801(1)-KW810(3), Fette Filter COMINHKPR125117, COMIN18JU061077, BLUONICS BLSED10X18, BLSED10X20, Aqua-pure KW811-4PACK, AP810-4, Filtrete 4WH-HDGR-F01.
OPTIONAL PRE-FILTER
Enhance your filtration system with our reusable spin-down pre-filter, serving as the first line of defense. It prolongs the lifespan of your standard filters by effectively removing dirt, sand, and rust particles. Please note that the pre-filter is not included in the set.
| | |
| --- | --- |
| Actual Dimensions | L 7" x D 7 3/4" x H 13 1/4" |
| Production Rate | 15 Gallons Per Minute |
| Working Pressure | 40-80 PSI |
| Temperature Range | 40-100°F (38°C) |
| Weight | 9 lbs |
| Warranty | 1 Year Limited Warranty |
| Filters | Sediment Filter |