Filter
Drinking water is a subconscious part of our everyday living. Research shows that an average person in the US drinks about 3.18 liters of water daily, which is equivalent to 13. 4 cups of water. With that much daily intake, drinking unclean water could lead to life-threatening diseases. 
Does that mean you have to reduce your water intake? Certainly not! 
The human body requires proper hydration for your internal organs to function optimally and supply you with the nutrients that you need to stay energized and refreshed through out the day. Water is the healthy form of liquid and should make up about 60 - 70% of that hydration. Using Jenn Air water filters for your freezers traps all of the contaminating bacteria, and purifies the water leaving only fresh, clean water for you to enjoy all day long.   
Types of Water Filters for Jenn Air Refrigerators
There are different types of filters for Jenn Air fridges depending on what model and style of refrigerator that you own. To find the right type of water filter for your Jenn Air fridge please refer to your owner's manual or check for the numbers on the side of the filter. If you no longer have access to any of the aforementioned, please contact a customer care agent or check the company's website for further assistance.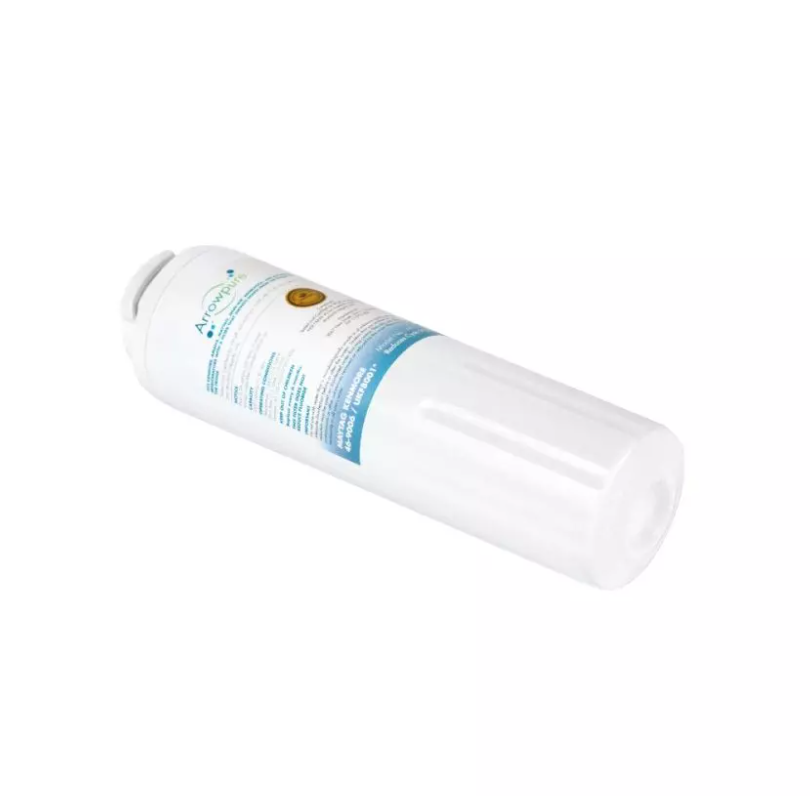 However, some of the most popular types are:
Whirlpool 4396841, 4396710 and W10193691 

Whirlpool EveryDrop EDR3RXD1 

Whirlpool W10295370A EveryDrop EDR1RXD1 
When is the best time to change the water filter in Jenn Air Fridge
If your Jenn Air refrigerator comes with a water filter indicator then you have nothing to worry about, just change the water filter when the indicator light comes on. Otherwise, it is advised that you change your Jenn Air refrigerator filter cartridge semiannually. 
How to install
Installing new filters for refrigerator is a lot easier than you think. Follow these simple steps to substitute the water filter for your Jenn Air freezer with brand new one: 
To begin, you need to look for the filter cartridge which is often located at the top right corner of the refrigerator. 

Open the hatch, and twist the filter slightly to the left to unscrew the filter.

To replace it, fit the new filter back into the opening and twist to the right to lock it in place. 

Run a few gallons of water through to clean out the dispenser, and it is ready to use. 
Conclusion
It is imperative that you use the right filter for your refrigerators. Filterway offers a fast, convenient and affordable way to buy water filters for kitchenaid refrigerators. Visit their website today to find the right Jenn Air Refrigerator Water Filter Replacement for your fridge.