Filter
Having a steady supply of pure water across every faucet and showerhead is vital, and a 20 x 4.5 water filter cartridge will help you achieve just that!
10 x 4.5 water filter cartridges are the purification mediums found in most whole-house filtration systems. They are a favourite of many homeowners and industries for more reasons than one.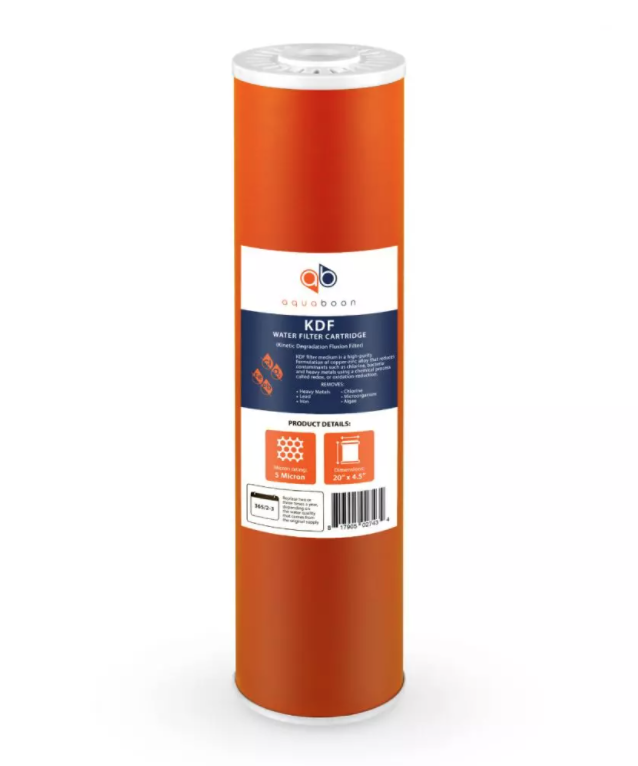 For starters, they are a more cost-effective way to hydrate—no more trips to the store to buy expensive bottled water. They also promote safety since they intercept harmful micro-organisms, chemicals, gases, and other harmful substances before they make their way into your cup. 
Additionally, these cartridges are vital to the longevity of your domestic appliances as they eliminate limescale which can damage them.
Last but not least, a 4.5 x 20 sediment filter is your first line of defence against plumbing problems. They sift out sand and other particulate matter, which can damage water fixtures and clog your piping system. 
Contaminants that these filters can remove
20 inch x 4.5 inch replacement water filters eliminate a large number of impurities, including but not limited to:
Metal shavings

Chlorine

Sand

Tiny stones

Lead 

Particles

Dust

Pesticides

Nitrates

Hydrogen sulphide
However, no single cartridge can eliminate chemicals, heavy metals, gases, and insoluble waste at a go. If you have a particle problem, 20 x 4.5 water sediment filter cartridges are an ideal fit. And suppose you suspect the presence of lead or any other hazardous chemicals/gases, carbon cartridges would be of much help. 
For top-notch purification, using a combination of cartridges is imperative. The system's sediment cartridge will first eliminate the debris and particles before it goes into their carbon counterparts for more depth purification. 
But note that, to ensure maximum efficiency, switching cartridges after some time is advisable. Since a build-up of dirt is bound to happen, water filter cartridge replacements should be done twice a year, after dispensing a couple of gallons of water, or following instructions given by the appliance's manufacturer.
Where to order 20 x 4.5 inch replacement water filters in US?
Filterway is an online store in the US, where you can buy standard and custom cartridges for any filtration application. Our knowledgeable and friendly customer support will guide you through picking one that's your ideal fit.   
Contact us today to order or make enquiries.