Filter

A majority of people are keen on leading a quality life, GE filters are just a puzzle piece that facilitates healthy living.
GE appliances water filters are manufactured with the sole purpose to purify the water you get from your refrigerator's dispenser. They will get rid of sand, turbidity, and particulates that can be present in water despite having gone through a treatment plant. Additionally, they remove chlorine, nitrates, lead, and cysts; chemicals and bacteria that are responsible for various illnesses - some life-threatening.
How Does GE Water Filters Work?
A General Electric refrigerator filter from Filterway contains activated carbon. Before the water dispenses into your cup, it will go through the carbon, where a chemical reaction happens and it eliminates chlorine and neutralises other chemicals. It also attracts particles, debris, and other impurities, confining them in. The result? Clean water that is free from illness-causing germs and chemicals.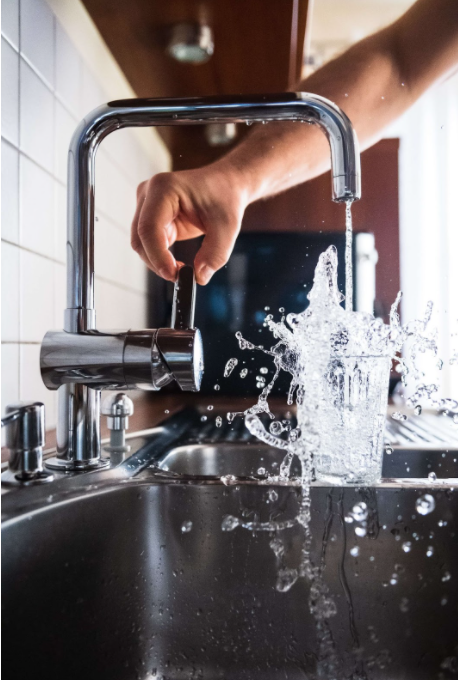 However, your filter for GE fridge can only absorb too many contaminants. So, as it continues sieving and decontaminating, the activated carbon will soak in these impurities, eventually wearing out.
When this happens, undertaking a cartridge replacement is inevitable. Otherwise, you risk consuming harmful chemicals and debris if these unwanted components cannot be sifted at total capacity. Additionally, a worn-out cartridge may release some previously trapped toxins during the dispensing process.
Benefits of Using GE Water Filters
Purchasing refrigerators with Amana filters comes with various advantages. Some of the notable ones include:
Eliminates odour: Tap water undergoes filtration at treatment plants where it is packed with chlorine. Before you can also receive it, it might go through dirty and rusty pipes. As a result, the water coming into your home might be distasteful and have a strange smell. Using GE water filters for refrig will purify it, giving it a better taste and smell. 

Eliminates impurities: Thanks to this purification process, you can say goodbye to chemicals such as fluoride and lead, as well as debris and harmful bacteria.  

They are low maintenance and easy to install: You do not need any tools or special skills to install your replacement water filter for GE profile refrigerator. 

Healthier cooking: You can also use the water from your refrigerator dispenser for cooking. Doing so ensures your family enjoys bacteria-free food.

Better health: By consuming less toxic substances, your family can lead a quality life. Illnesses such as diarrhoea, typhoid, and amoeba will be unheard of, which also saves up on medical costs. 
Types of GE Filters
GE GWF was one of the most popular LG filters but not any more. Instead, manufacturers have created the GE MWF, a replacement that is better and more efficient in terms of functionality.
Two other GE water replacement filters that you will find in the market are GE GSFW and GE MSWF. These cartridges leverage smart technology and use a twist-off installation technology. The GE MSWF, however, is well-known for its efficiency in eliminating impurities. 
Besides, both are NSD and ANSI certified, making them an ideal choice for your home filtration needs.
How to Install
Installing GE filter cartridges does not require any technical expertise. Replacements are usually done after approximately six months. However, you can perform early replacements if the filter's indicator light turns red. Also, if you notice cloudy or a slower water flow, it's time to change your Sears water filters.
Here is a step-by-step guide on how to go about it:
First, locate your GE refrigerator cartridge. Normally, it is located inside the fridge, at the back top-right corner. 

To uninstall the old cartridge, you need to hold it firmly with your hand and twist it anticlockwise. Then, you only need to make a half-turn for it to come off.

Take your new cartridge and fill it with tap water. Doing this ensures a seamless dispensing process immediately after installation.

Place the new cartridge's top side against the refrigerator's cartridge holder and secure it in place by turning it in a clockwise direction. This should only be ½ a turn to the right.

To clean and get the system working efficiently, run water from the dispenser for a few minutes. If your fridge has a filter reset button, press it. 
If you have trouble replacing your old cartridges, you can always check the manufacturer's user guide or contact your seller.