Melt Blown Sediment Filters

Filter
Hydrating healthily is an everyday goal for many. However, if you are not taking advantage of melt blown filters, you are missing out on one of the most efficient water purification systems available.   
Melt blown filter cartridges, as their names suggest, are decontamination mediums manufactured through the melt blowing technique. The material used is specifically unadulterated polypropylene fibres sintered into a cartridge.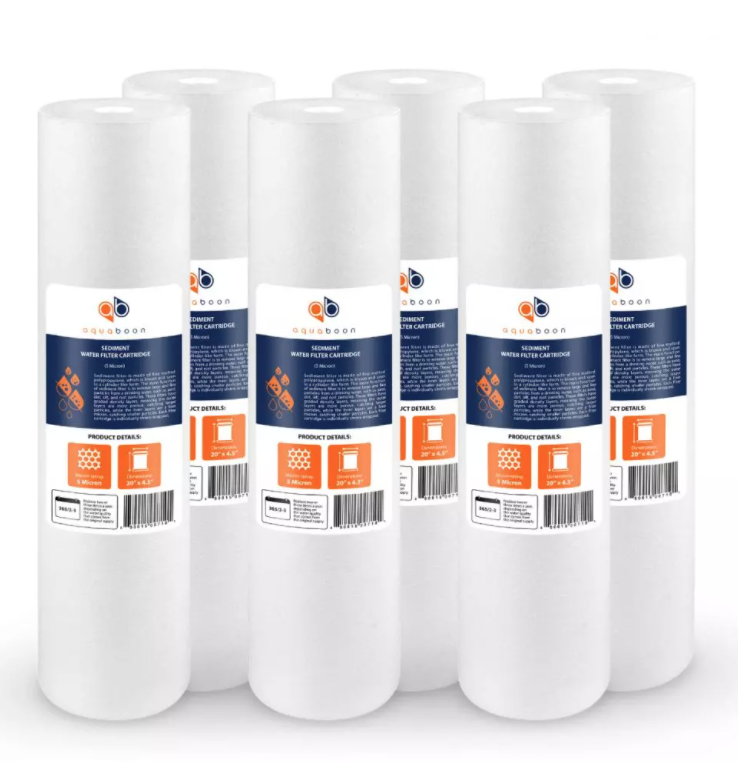 Melt blown polypropylene filters offer high purification levels.  Their multiple layers, whose fibres become more refined towards the cartridge's core, amplify their dirt-holding capabilities. 
These cartridges are also well appreciated by manufacturing plants and industries for their ability to hold up impressively well, even when subjected to aggressive chemicals. Furthermore, manufacturers also present grooved sediment filter cartridges that offer more extensive surface areas for confining more dirt, making them ideal for commercial applications.
Contaminants that melt blown filters can remove
Some of the pollutants a pp melt blown filter cartridge can extract include:
Silt

Soil

Asbestos

Sand

Metal flecks

Tiny leaves

Particles

Rust 

Particulate matter

Dust
Note that these cartridges are only meant to sieve out dirt and debris - basically, insoluble substances that may make their way into your home's water outlets. They will, however, not get rid of harsh chemicals, gases, or heavy metals. Neither will they improve the taste nor neutralize any pungent smells.
Additionally, understand that these cartridges are replaceable. As time goes by, they will hold on to enough dirt. To avoid incidents where they do not effectively remove debris—or maybe release some of the previously trapped dirt—switching the cartridge regularly is of the utmost importance. 
Most often than not, manufacturers recommend performing replacements twice a year or as often as needed.      
Features of this type of filter
Some of the notable characteristics of a pure melt blown polypropylene filter cartridge includes:  
Deep filtration: they have multiple layers of fibre and a graded pore structure, offering progressive and rigorous elimination of waste

Chemical resistance: the cartridge's manufacturing process involves using polypropylene, which can withstand harsh chemicals. So, they are the most preferred decontaminating medium in places where the water contains arsenic, lead, bleach, phosphates, pesticides, nitrates, and other hazardous chemicals.  

Low pressure: they exhibit excellent performance even with a drop in water pressure 

Longer working life: polypropylene is a high-quality material that holds up well in different applications. As such, you are assured of the cartridge's durability. 

Certified: these cartridges are FDA approved, meeting industry standards. 
At Filterway, facilitating access to clean water is our topmost priority. Therefore, we provide a comprehensive range of cartridges, including melt blown options. All pieces are made from superior quality materials and have impressive purification capabilities.
Contact us now to place your order.