1-Stage 10" Whole House Water Filtration System by Aquaboon AB-WH10BB-1C10BB5M

You are covered by this unconditional money-back guarantee for a full 30 days from your date of purchase.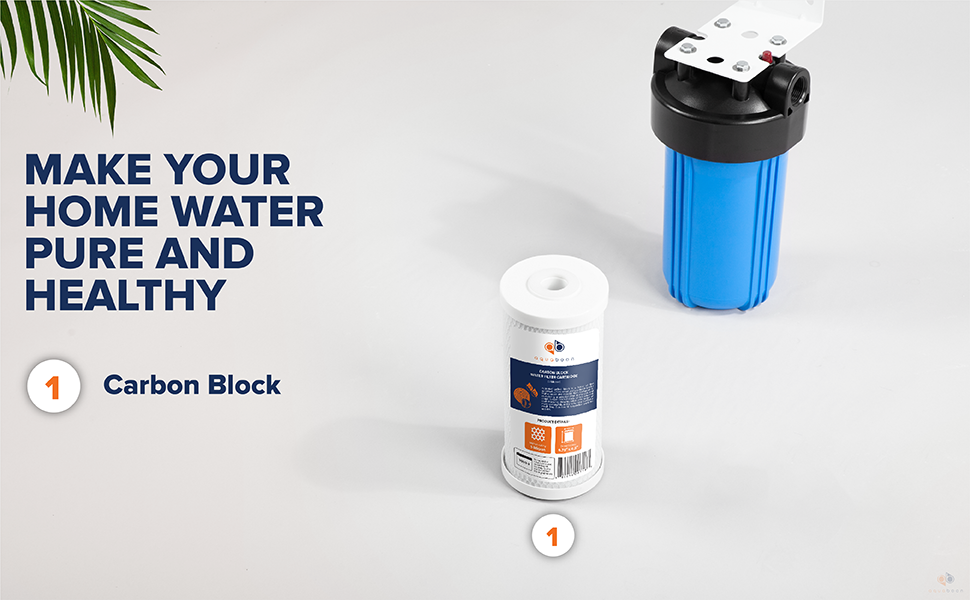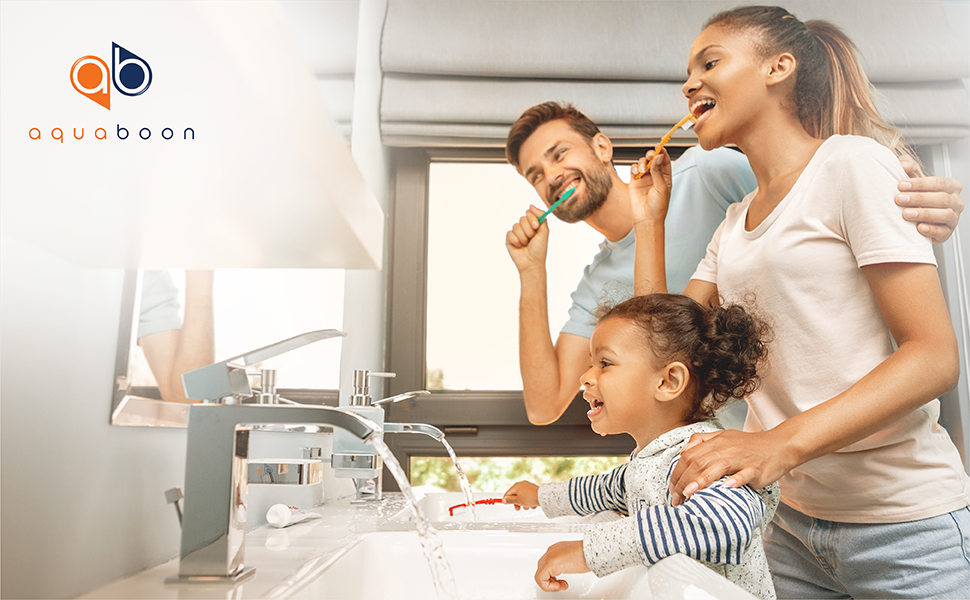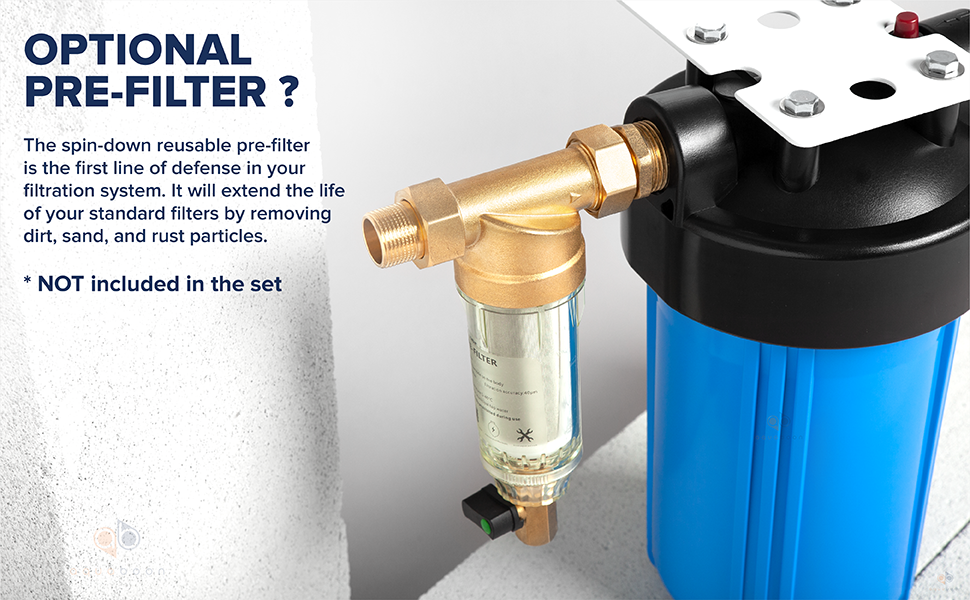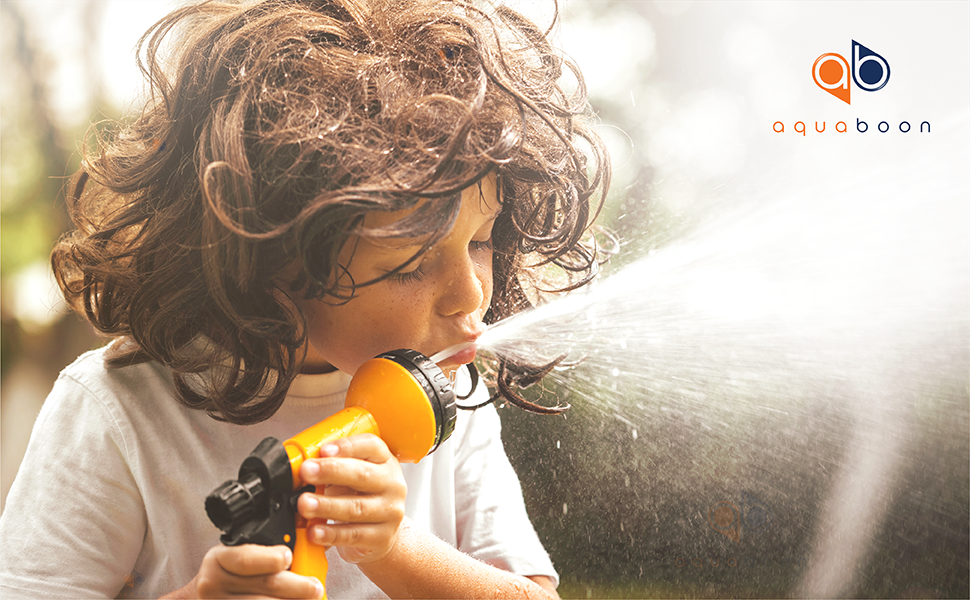 COMPLETE
This is a comprehensive 1-stage whole-house water filtration system that includes a 5-micron 10'' big blue carbon block CTO water filter cartridge (dimensions: 10" x 4.5"). We've also included a black wrench to make it easy for you to remove the filter sump when it's time for cartridge replacement. Additionally, a robust mounting bracket and screws are included in the package for your convenience.
HOUSING CONSTRUCTION
The quality of the 10" big blue whole-house filter housing is not only attributed to the durable materials it's made from but also to its meticulous construction. The black cap features a large 1-inch NPT inlet/outlet for minimal pressure drop. To facilitate cartridge replacement, we've added a convenient pressure release button. To prevent any potential leaks, we've incorporated a Double O-ring seal, which we recommend lubricating with silicone grease.
SYSTEM MATERIALS
The 10-inch whole-house water filter housing is constructed from polypropylene, ensuring the safety of the system's contents due to its high resistance to bacteria and chemicals. The opaque sump is reinforced with polypropylene, providing exceptional strength. The black cap is made of high-flow polypropylene (HFPP) for added stiffness. Our whole-home carbon water filter system is FDA validated for material requirements, ensuring that your tap water remains safe to drink.
COMPATIBLE SYSTEMS
This system is compatible with Tier1 FH_10_45_CARBON_KIT, OmniFilter CBF3-S-05, CBF1-S-05, OmniFilter TO1, WH5-S-S06, OB1-S-S06, OB5-S-05, BF7-S-05, Geekpure BB-10T, and BLUONICS BLBB20GAC.
COMPATIBLE CARTRIDGES
Compatible cartridges include Tier1 CBC-10BB, EP5-10BB, Pro Water Parts 2-451020-AC, 2-451010-AC, Pentek 40160000, NCP-BB, FLOPLUS-10BB, 255677-43, EPM-BB, EP-BB, 155548-43 EP-BB, OmniFilter TO8, CB6, iSpring FC15B, Geekpure BC10- BB-5, PP2CTO2-10, BC10-BB-5X4, Express Water FLTWH2045C10, DuPont WFHDC8001, WFHDC3001, Crystal Quest CQE-RC-04035, CFS CFS-46, CFS-338, AMERICAN PLUMBER PENTEK PENTAIR WFP-10BB.
OPTIONAL PRE-FILTER
Enhance your filtration system with our reusable spin-down pre-filter, serving as the first line of defense. It prolongs the lifespan of your standard filters by effectively removing dirt, sand, and rust particles. Please note that the pre-filter is not included in the set.
| | |
| --- | --- |
| Actual Dimensions | L 7" x D 7 3/4" x H 13 1/4" |
| Production Rate | 15 Gallons Per Minute |
| Working Pressure | 40-80 PSI |
| Temperature Range | 40-100°F (38°C) |
| Weight | 9 lbs |
| Warranty | 1 Year Limited Warranty |
| Filters | Carbon Block Filter |