1-Stage 20" Whole House Water Filtration System by Aquaboon AB-WH20BB-1C20BB5M

You are covered by this unconditional money-back guarantee for a full 30 days from your date of purchase.
0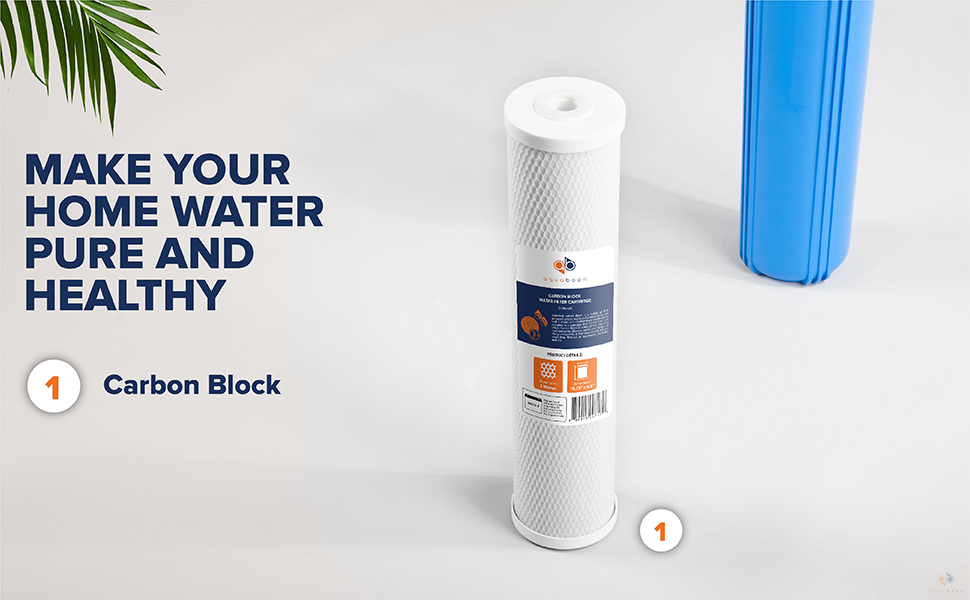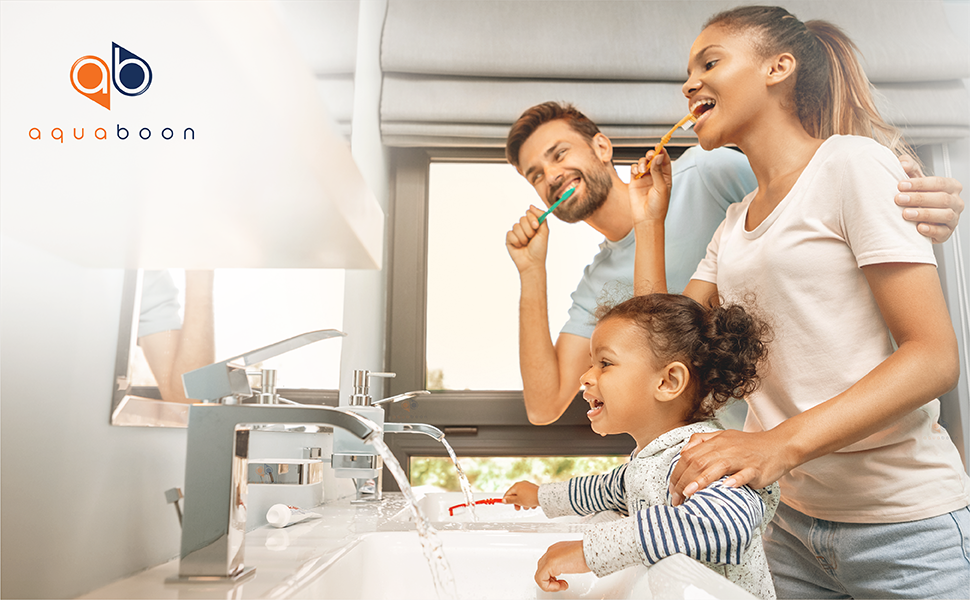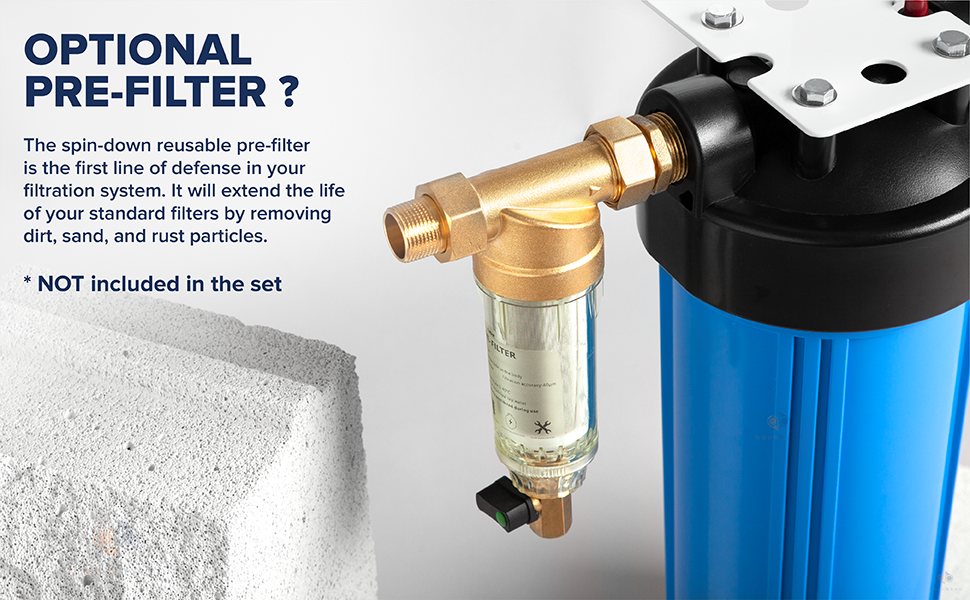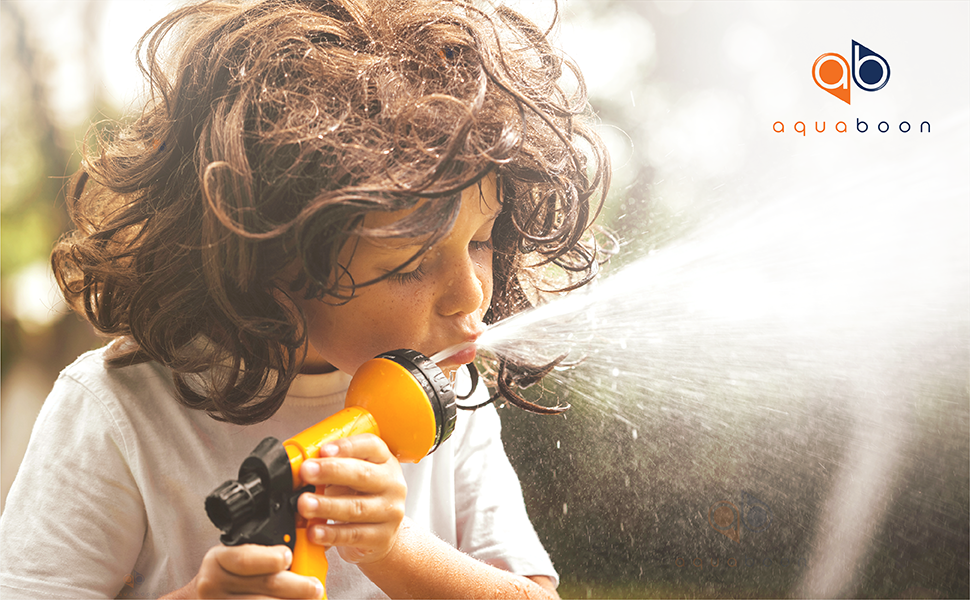 EASY INSTALLATION
The 20" carbon block filter housing comes with all the necessary tools for a hassle-free cartridge change. The included bracket and bolts allow you to mount the system above the floor, providing ample space for easy housing removal. To ensure a secure fit, tighten the filter sump by hand and then give it an extra turn using the provided wrench. If you encounter resistance while turning the Aquaboon carbon water filtration system, apply additional grease to the Double O-ring. The red button on the cap serves to release any built-up pressure inside.
ADSORPTION
It's important not to confuse "adsorption" with "absorption." The latter can be likened to a sponge placed in water, where it absorbs the liquid into its pores, which can then be squeezed out. In contrast, the whole-house 20" x 4.5" carbon filter operates more like an adhesive. Its surface area has a positive charge, while contaminants are negatively charged. As a result, impurities are effectively trapped, preventing them from re-entering your water supply.
DEADLINE
Eventually, the carbon pores become saturated, allowing harmful chemicals to pass through into your tap water. Therefore, it's crucial not to miss the 5-micron carbon block water cartridge replacement deadline, typically every 4 to 6 months. To identify when it's time for a replacement, monitor changes in water flow. If you notice a drop in water pressure, remove the carbon filter and run water through the empty housing to confirm it was the source of the blockage.
COMPATIBLE SYSTEMS
This carbon filter housing is compatible with a range of systems, including BLUONICS BLCL20CTO, Geekpure 124-20&CB, 124-20S&CB, Ronaqua RA-124-20-CTO-20BB, RA-124-20S-CTO-20BB, RA-124-20S-CTO, Tier1 FH-20-45-CARBON-KIT, 3M AquaPure AP802, WM R20BB-CTO, Geekpure BB-20B, H2O Splash WHBB20T1BL, iSpring HB28BX2, WGB12B, Pentek 150234, 150235, HFPP-1-PR20, 158129, 150069, 166201, BBFS-222, 150070, HFPP-34-PR-203, Ronaqua RA-1-124-20S, LEPAC10541, RA-2-124-20S, H-H201BBE, SimPure RSWHB002Z_S8, Water Filters Depot (WFD) H-20BB-1PR, Better Aqua BA-BB-2045.
COMPATIBLE CARTRIDGES
Compatible cartridges include CFS COMPLETE FILTRATION SERVICES EST.2006 CFS-640, ClearChoice CCS031, Express Water FLTWH2045C, Geekpure BC20-BB-5, Hydronix CB-45-2005, KX Matrikx KX-MATRIKX-CTO2-HD20, MatriKX 32-425-125-20, 32-450-20-GREEN, MAX WATER USA Inc. 104114-4, Pentek EP-20BB, Pro Water Parts 2-452005-AC, Purenex 2C-20BB, PureT HQCBC-20BB-5, Ronaqua 2C-20BB, Tier1 EP5_20BB, EP5-20BB, Water Filters Depot (WFD) WF-CB205-BB, Watts WATTS-MAXETW-FF20, MAXETW-FF20, Wholesale Market LLC BBCTO-20B4.
OPTIONAL PRE-FILTER
Enhance your filtration system with our reusable spin-down pre-filter, serving as the first line of defense. It prolongs the lifespan of your standard filters by effectively removing dirt, sand, and rust particles. Please note that the pre-filter is not included in the set.
| | |
| --- | --- |
| Actual Dimensions | L 7" x D 7 3/4" x H 23" |
| Production Rate | 15 Gallons Per Minute |
| Working Pressure | 40-80 PSI |
| Temperature Range | 40-100°F (38°C) |
| Weight | 20 lbs |
| Warranty | 1 Year Limited Warranty |
| Filters | Carbon Block Filter |