1-Stage 20" Whole House Water Filtration System by Aquaboon AB-WH20BB-1C20BB5M
You are covered by this unconditional money-back guarantee for a full 30 days from your date of purchase.
0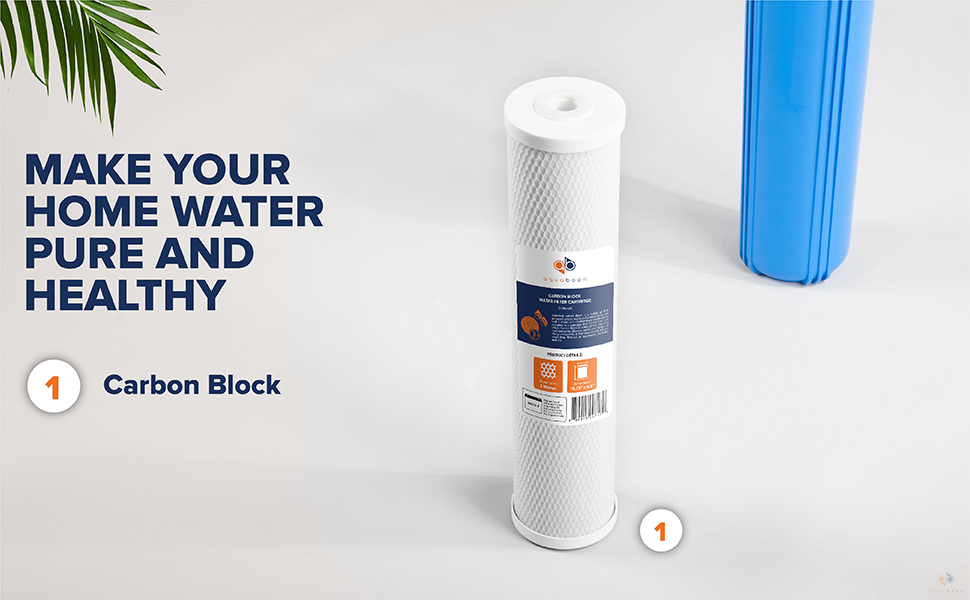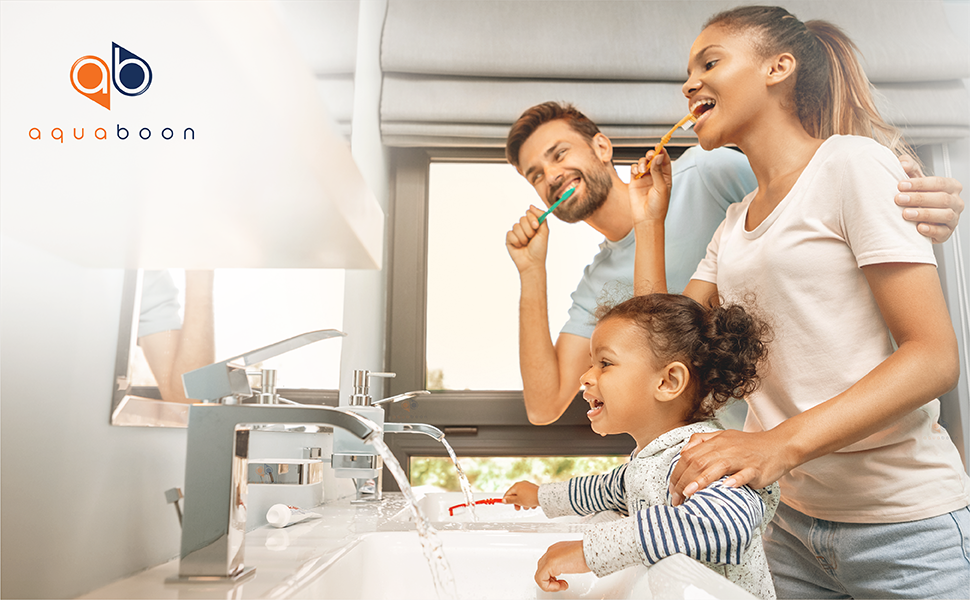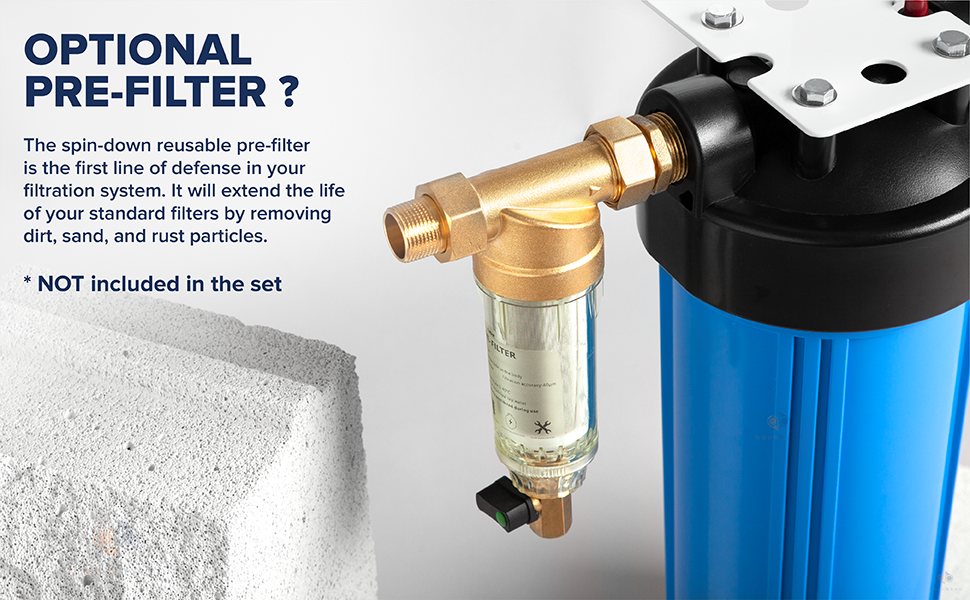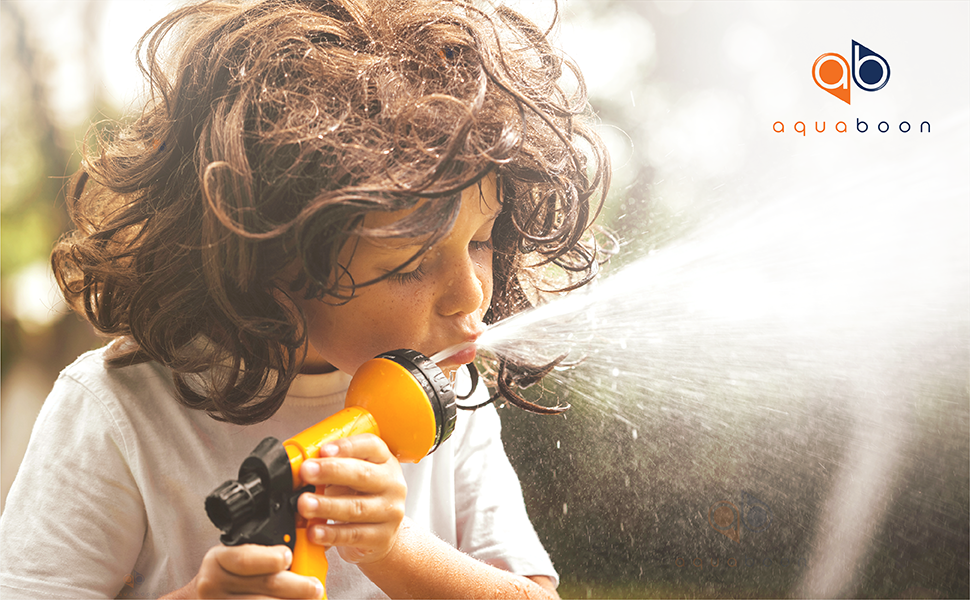 [EASY INSTALLATION] Carbon block filter housing 20" supplied with all necessary tools for easy cartridge changing. The bracket and bolts are for mounting the system above the floor to provide enough space while housing removing. When you are sure the filter sump is hand tight turn it once more with the wrench. If the Aquaboon carbon water filtration system doesn't go easy while you are spinning it, lubricate a Double O-ring with more grease. A red button on the cap releases any pressure inside.
[ADSORPTION] Don't confuse the word "adsorption" with "absorption". The latter process can be described with the help of a sponge that is placed in water. The liquid fill up its pores and afterwards it can be easily squeezed. The whole house 20" x 4.5" carbon filter works more like an adhesive because regarding to all contaminants its surface area sticks as the one is positively charged and all the impurities are negative. Consequently, there is no way for them to go back in your water.
[DEADLINE] Anyway the time comes when places all over the carbon pores are already busy. Thus, harmful chemicals go directly to the water you get from your tap. So, don't miss a 5 micron carbon block water cartridge deadline (4 - 6 months). If you would like to know the exact moment your filter is exhausted monitor changes in water flow. Having noticed some pressure drop remove the carbon filter and let water flow through an empty housing to ensure it was the one that blocked the way.
[COMPATIBLE SYSTEMS] BLUONICS BLCL20CTO, Geekpure 124-20&CB, 124-20S&CB, Ronaqua RA-124-20-CTO-20BB, RA-124-20S-CTO-20BB, RA-124-20S-CTO, Tier1 FH-20-45-CARBON-KIT, 3M AquaPure AP802, WM R20BB-CTO, Geekpure BB-20B, H2O Splash WHBB20T1BL, iSpring HB28BX2, WGB12B, Pentek 150234, 150235, HFPP-1-PR20, 158129, 150069, 166201, BBFS-222, 150070, HFPP-34-PR-203, Ronaqua RA-1-124-20S, LEPAC10541, RA-2-124-20S, H-H201BBE, SimPure RSWHB002Z_S8, Water Filters Depot (WFD) H-20BB-1PR, Better Aqua BA-BB-2045.
[COMPATIBLE CARTRIDGES] CFS COMPLETE FILTRATION SERVICES EST.2006 CFS-640, ClearChoice CCS031, Express Water FLTWH2045C, Geekpure BC20-BB-5, Hydronix CB-45-2005, KX Matrikx KX-MATRIKX-CTO2-HD20, MatriKX 32-425-125-20, 32-450-20-GREEN, MAX WATER USA Inc. 104114-4, Pentek EP-20BB, Pro Water Parts 2-452005-AC, Purenex 2C-20BB, PureT HQCBC-20BB-5, Ronaqua 2C-20BB, Tier1 EP5_20BB, EP5-20BB, Water Filters Depot (WFD) WF-CB205-BB, Watts WATTS-MAXETW-FF20, MAXETW-FF20, Wholesale Market LLC BBCTO-20B4.
OPTIONAL PRE-FILTER. The spin-down reusable pre-filter is the first line of defense in your filtration system. It will extend the life of your standard filters by removing dirt, sand, and rust particles. NOT included in the set.
|   | Standard |
| --- | --- |
| Dimensions | H 29 ¼" x L 23 ½" x D 8 ½" |
| Production Rate | 0.25 Gallons Per Second |
| Production Range | 40-80 PSI |
| Temperature Range | 40-100°F (38°C) |
| Weight | 63 lbs |
| Warranty | 1 Year Limited Warranty |
| Filters | Sediment, Granular Activated Carbon, Activated Carbon Block |