SKU#:
AB-3WH20BB-1C20BB5M-1IRM20BB-1S20BB5M
Aquaboon Whole House 3-Stage 20" Water Filtration System For Iron & Manganese Filtration (Carbon, Iron & Manganese, Sediment Filters), Stainless Steel Stand, White Bracket
You are covered by this unconditional money-back guarantee for a full 30 days from your date of purchase.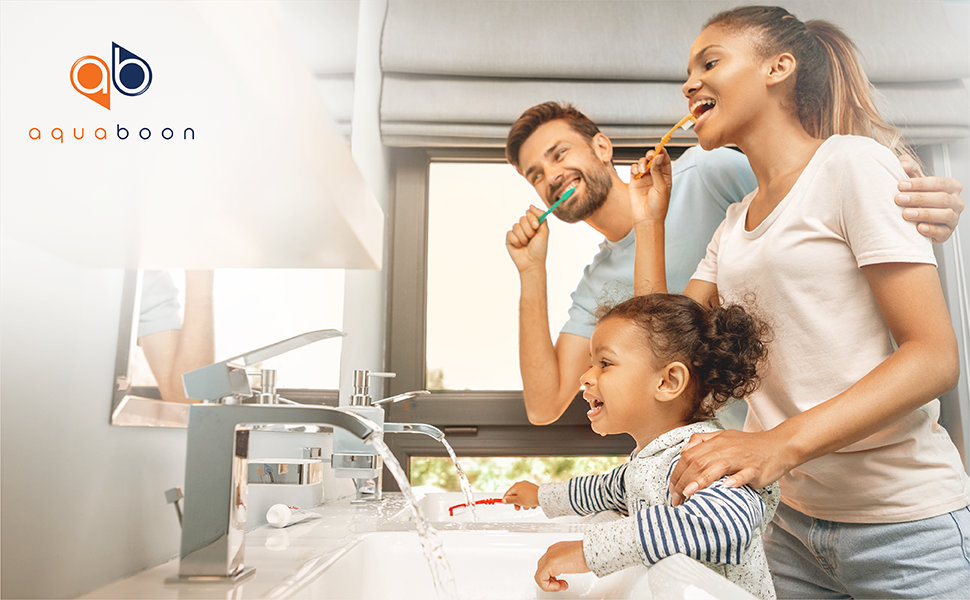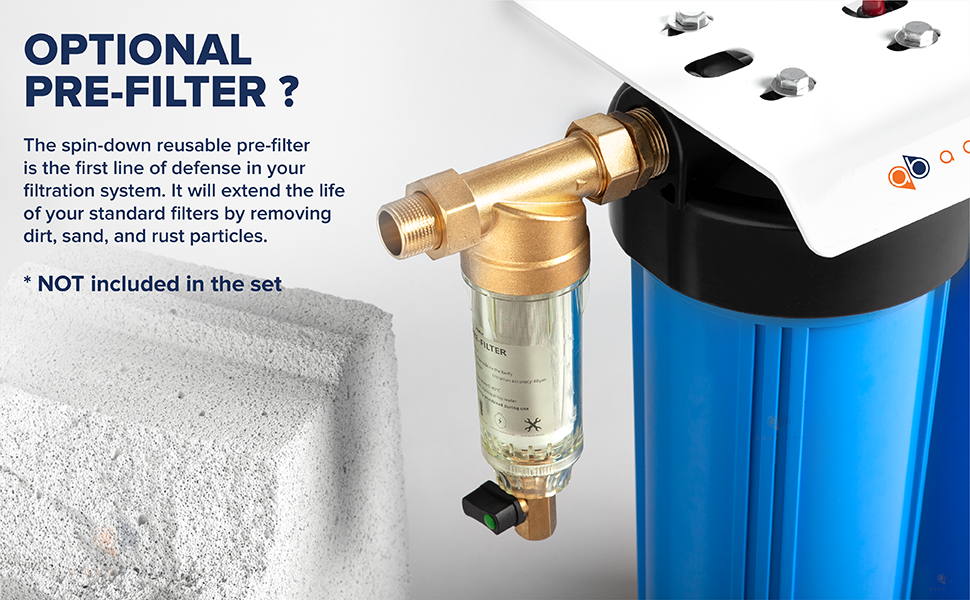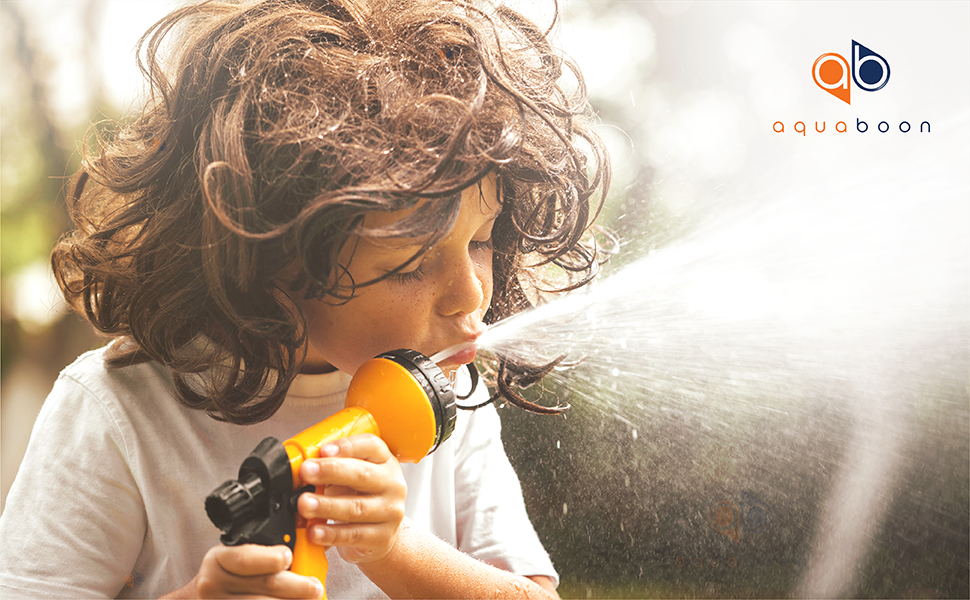 THIS FILTRATION SYSTEM INSLUDES
Carbon Block Filter, Iron & Manganese filter, Sediment Filter.
EFFICIENT IRON & MANGANESE REMOVAL
Aquaboon 20"x 4.5" whole house water filtration system targets iron and manganese in domestic water. Its design effectively eliminates harmful substances, enhancing water quality and safeguarding your family from heavy metal pollution.
USE WITH EASY
With our instruction you can use and install 3-stage whole house water filtration system with no problem. Pressure gauges help to monitoring your system and to know which filter you need to change and when. Remove the filters with easy thanks to Pressure release buttons. The black cap has 1" female National Pipe Thread Taper (NPT) threaded input and output connections, DOUBLE O-ring to ensure watertight seal.
EXTENDED USAGE & RESTORATION
Aquaboon iron and magnese water filter can function for up to 6-12 months or process 100,000 gallons before needing replacement. We provide tested and quality-controlled to ensure consistent filtration performance. Our filters comply with industry standards and certifications for water filtration efficiency.
TAILORED FILTRATION FOR WELL WATER
This filter is optimized for well water. Its professional-grade filtration capabilities guarantee the delivery of healthy and safe water throughout your household. Say goodbye to concerns about well water contaminants and enjoy the peace of mind that comes with pure water.
ENHANCED COMPATIBILITY & TASTE
When combined with our other filter, it creates a comprehensive filtration solution that provides your entire family with cleaner, better-tasting water. This investment in water quality ultimately translates into an enhanced drinking experience and overall well-being.
OPIONAL PRE-FILTER
The spin-down reusable pre-filter is the first line of defense in your filtration system. It will extend the life of your standard filters by removing dirt, sand, and rust particles. NOT included in set.
| | |
| --- | --- |
| Dimensions | L 22 3/8" x D 9 1/2" x H 23" |
| Production Rate | 15 Gallons Per Minute |
| Working Pressure | 40-80 PSI |
| Temperature Range | 40-100°F (38°C) |
| Weight | 50 lbs |
| Warranty | 1 Year Limited Warranty |
| Filters | Carbon Block Filter, Iron & Manganese filter, Sediment Filter |