SKU#:
AB-3WH20BB-1C20BB5M-1PPH20BB-1S20BB5M
Aquaboon Whole House 3-Stage 20" Water Filtration System For Anti-scale Filtration (Carbon, Polyphosphate, Sediment Filters), White Bracket
You are covered by this unconditional money-back guarantee for a full 30 days from your date of purchase.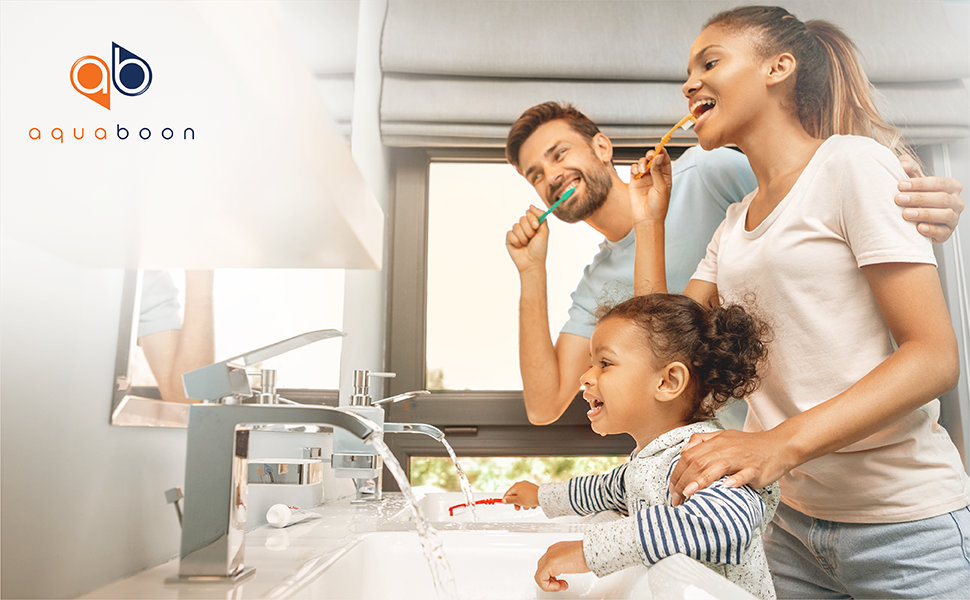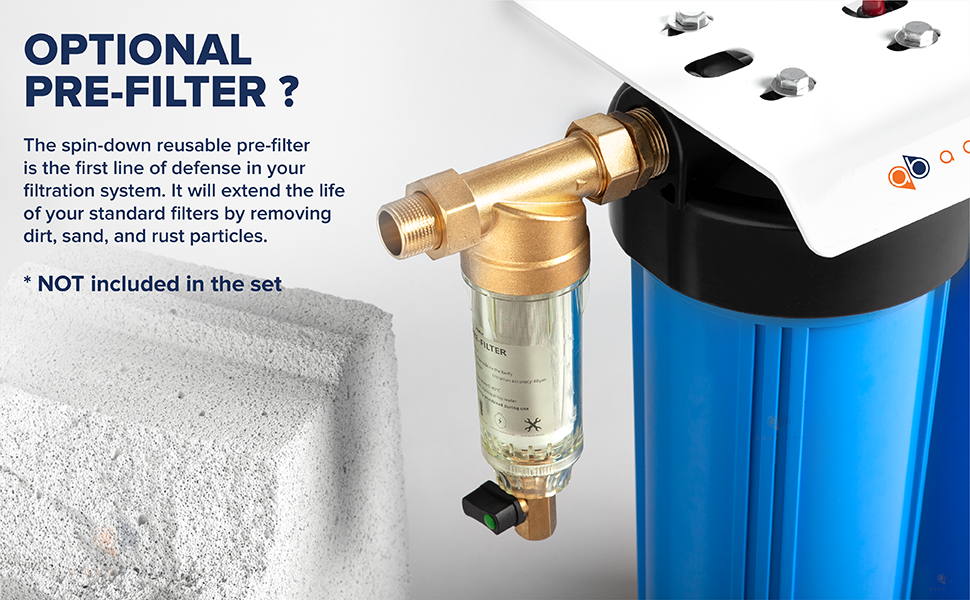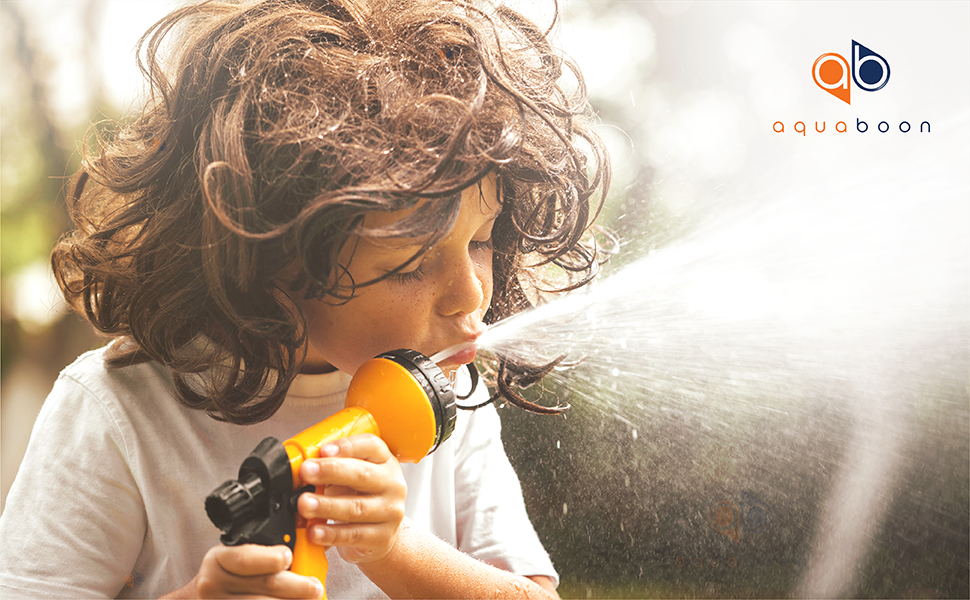 THIS FILTRATION SYSTEM INSLUDES
Carbon Block Filter, Polyphosphate Filter, Sediment Filter.
ADVANCED POLYPHOSPHATE FILTRATION
Aquaboon 20"x 4.5" polyphosphate Whole House water filters use clear, food-grade polyphosphate beads to combat water quality issues like discoloration, scale, corrosion, and bad taste. These slow-dissolving beads ensure healthier, safer water by inhibiting the buildup of harmful minerals and elements.
EFFICIENT SCALE AND CORROSION CONTROL
Aquaboon 20"x 4.5" polyphosphate water filtration system excel at inhibiting scale and corrosion. By enveloping minerals like calcium, magnesium, iron, and manganese in a protective coating, they prevent the minerals from adhering to plumbing pipes, fixtures, and appliances. This leads to fewer rust, discoloration, and scale-related problems.
ECONOMICAL & ECO-FRIENDLY SOLUTION
Compared to traditional water softeners, polyphosphate filtration systems offer lower maintenance costs and are highly water-efficient, producing zero wastewater. Traditional softeners release brine wastewater during regeneration, but polyphosphate filtration systems requires no such wasteful cycles, making them an environmentally conscious choice.
ENHANCED TASTE AND ODOR
Unlike salt-based softeners, Aquaboon 20"x 4.5" polyphosphate Whole House water filtration system cartridges maintain water chemistry without altering taste or introducing odors. In fact, these odorless phosphates can even enhance the taste and smell by treating specific metals. Your water quality will not only improve but also remain free from unpleasant flavors and aromas.
MULTIPURPOSE SOLUTION
Aquaboon 20"x 4.5" polyphosphate Whole House water filter cartridges have life cycle of 100,000 gallons or 6-12 months and offer comprehensive benefits. Designed for use in all Aquaboon 20"x 4.5" 3-stage water filtration systems, this filter is optimized for well water. Its professional-grade filtration capabilities guarantee the delivery of healthy and safe water throughout your household.
OPTIONAL PRE-FILTER
The spin-down reusable pre-filter is the first line of defense in your filtration system. It will extend the life of your standard filters by removing dirt, sand, and rust particles. NOT included in the set.
| | |
| --- | --- |
| Dimensions | L 22 3/8" x D 9 1/2" x H 23" |
| Production Rate | 15 Gallons Per Minute |
| Working Pressure | 40-80 PSI |
| Temperature Range | 40-100°F (38°C) |
| Weight | 50 lbs |
| Warranty | 1 Year Limited Warranty |
| Filters | Carbon Block Filter, Polyphosphate Filter, Sediment Filter |